CataLysis – Joint Colloquium: Prof. Yang Shao-Horn
Date/Time
Date(s) - 29.06.2021
14:15 - 15:15 (CEST, Berlin)
We are very happy to welcome within the Joint Online Colloquium Series of the CataLysis network:
Prof. Yang Shao-Horn
W.M. Keck Professor of Energy
Massachusetts Institute of Technology, USA
Electrifying towards net zero carbon habitat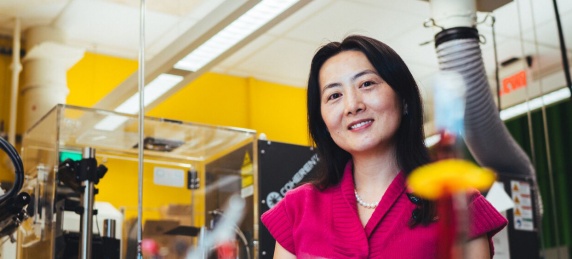 We cordially invite all who are interested to the lecture.
The link to the video conference will be circulated within the CataLysis Network via E-Mail. 
Registration required for external attendees.
Registration will be open from one month before the event.
Members of the CataLysis Network will receive an invitation to take the opportunity for a personal meeting.
Bookings
Bookings are closed for this event.